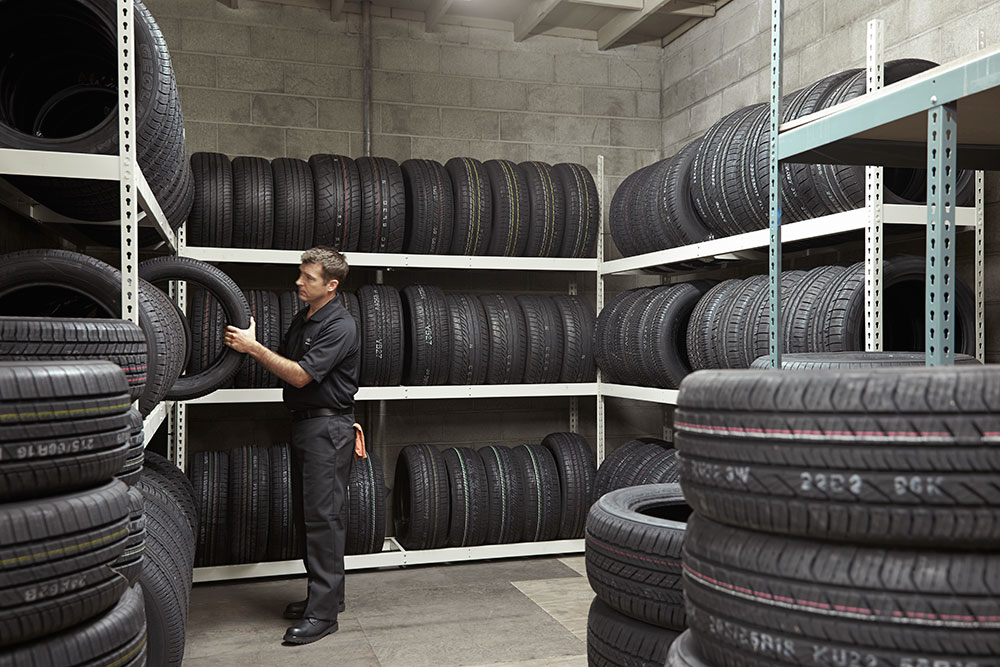 If you really stop to think about it, tires are critical parts of your Subaru. Good tires make it possible for you to drive in adverse weather through Pleasant Hills safely. Tires are also how you navigate corners and traverse over rough terrain. Needless to say, you are not going to get far without them. This is why you must take care of them and have them checked regularly by the certified technicians at Bowser Subaru. Here are some of the services that we are pleased to offer you.
Tire Replacement
Unfortunately, tires do not last forever. Depending on where you are driving and over what type of terrain, you will eventually need to have them replaced. That is where you can depend on our Subaru tire store.
We have a great selection of tires in our inventory that will fit any model of Subaru that you own. These are tires that are durable and built to last for quite a while. Stop by and ask our service department about which set of tires would be best for your vehicle.
Tire Rotation
There are some things that you can do to extend the life of your tires like regular tire rotations. This is a process where one of our certified technicians moves each tire to a different location on the vehicle. This will help even out the tread wear and extend the life of each tire accordingly. It is recommended that this service be performed every 6,000 miles of driving. Bowser Subaru is happy to take care of this for you!
Tire Changeover
During the summer months, you require different tires than those put on in the winter. At the beginning of each season, you can make an appointment with us to have your tires changed to suitable options that make for better and safer driving.
No matter what your tire-related needs are for your Subaru, we are ready to assist you. We have a great selection of tires to choose from, and our certified technicians will make sure that they are correctly put on the vehicle so you can take on your next adventure in confidence.