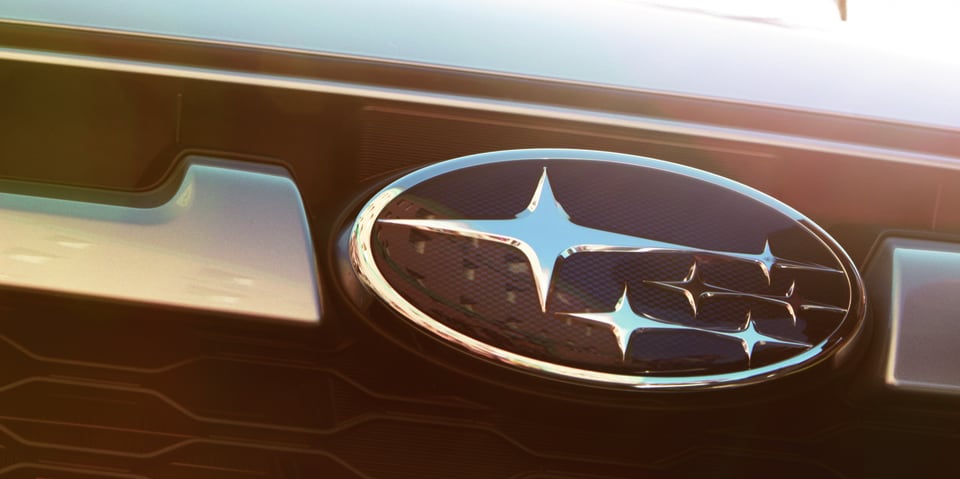 Subaru Leasing
Here in Pittsburgh, we get to help a lot of drivers find that perfect new Subaru lease, and it's what makes us proud to do what we do for everyone in South Park. Whether you opt for the Forester, Outback, WRX, or Impreza, bringing home a new Subaru is fun, and sometimes our customers choose a new one time and again for that reason. Still, leasing isn't for everyone, and choosing the right financing option is a key part of the whole process. As always, we're here to help.
Lease or Buy: Which is Right for Me?
Trying to choose the right financing solution can be tough, so we're ready to help. We've taken steps to outline what you can expect from each option to help you better decide whether leasing or financing your next Subaru is the right fit for your life in Pleasant Hills.
Leasing is a good fit for those who may not have a down payment since this is sometimes an option for those without money down
If you like the idea of having the potential for smaller monthly payments, leasing is an option many drivers choose since buying can often require higher payments
If you love the idea of having the latest tech and gadgets in Clairton, leasing can help by offering the chance to trade in every few years
Whether you lease or buy, repairs are your responsibility, unless you opt for an extended service plan, but since your lease is usually shorter than the duration of the warranty, many things are covered
If you drive home in a brand-new car, it depreciates the second you leave the lot, while drivers leasing a car won't face these issues.
Choosing a new Subaru lease is fun for all drivers near West Mifflin, and it only takes a minute to fill out a financing application to get started.
What Do These Lease Terms Mean?
We understand that not everybody speaks 'Lease,' and that's why we're happy to help you understand all the terms that you may hear when shopping for a new car lease.
Acquisition Fee: The charge assessed for processing a lease.
Cap Cost: The total price of the vehicle, equivalent to the purchase price of the car.
Closed-End Lease: A lease with a fixed amount of the vehicle's residual value, basically to ensure that the customer won't pay more than this amount.
Depreciation: When you drive home in your brand-new car, it depreciates, meaning it loses value.
Early Termination Fee: This is a fee that is charged if you end the lease earlier than the initial agreed upon date.
Residual Value: How much the car will be worth in a given period of time, usually expressed in months.
Lessee: That's you, or whomever is leasing the vehicle.
Lessor: This is us, or whatever dealership you're leasing your Subaru from.
Excess Wear & Tear: If you return the car in like-new condition, then you have no worries. Excess wear and tear is when there is significant damage to the body or the interior.
Now that you know a few of the fundamentals of leasing, it's time to think about what happens when your lease term is over. There are plenty of options, and you only need to pick which one is right for you.
My Lease is Up; Now What?
At lease end, you have many options for logical next steps, and only you can decide what is truly the right fit for you. We're here help you make sense of it all, so naturally, we're ready to discuss what happens when the lease is over.
Purchase: After you've finished your lease, you have the option of refinancing to purchase the vehicle for a certain price.
New Lease: Not ready to pick one vehicle just yet? Hand over the Subaru you're leasing today, and pick out a brand-new Subaru model to lease next.
Do Nothing: The option to walk away entirely is always there after you've returned your leased vehicle. You can either choose to buy or do nothing at all.
Ultimately the choice is yours, and whatever you end up choosing to do, our team is ready to help support your decision. Visit us from Elizabeth PA if you have questions, reach out to us. Don't hesitate to ask us how we can help, and be sure to spend some time checking out our special new Subaru lease offers to help you save.
Make an Inquiry
Hours
Monday

09:00am - 09:00pm

Tuesday

09:00am - 09:00pm

Wednesday

09:00am - 06:00pm

Thursday

09:00am - 09:00pm

Friday

09:00am - 06:00pm

Saturday

09:00am - 05:00pm

Sunday

Closed
Directions
Get Directions