Wheel Alignments near Pittsburgh at Bowser Subaru
Pittsburgh and the surrounding communities are notorious for potholes, and it only takes hitting one bad pothole to mess up your alignment. As a Pleasant Hills dealer serving Clairton, we are proud to offer wheel alignments to keep your vehicle's performance at its best. A front-end alignment can make all the difference to your vehicle's handling, fuel economy, and tire longevity.
Learn more about wheel alignments and what our service team does to help West Mifflin drivers.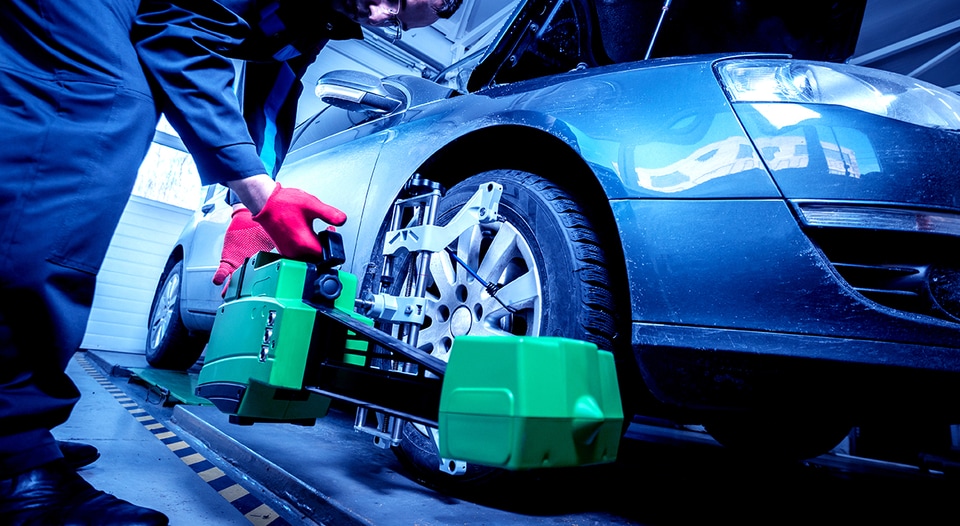 Why Are Wheel Alignments Important?
Wheel alignments ensure that your vehicle's suspension is tuned correctly so that all four wheels are making even contact with the road. Putting off wheel alignments can lead to uneven tire wear and worse fuel economy. Without wheel alignments, drivers in the Elizabeth, PA, area will experience worse handling, which is inconvenient at best and dangerous at worse.
How Can You Tell if You Might Need an Alignment?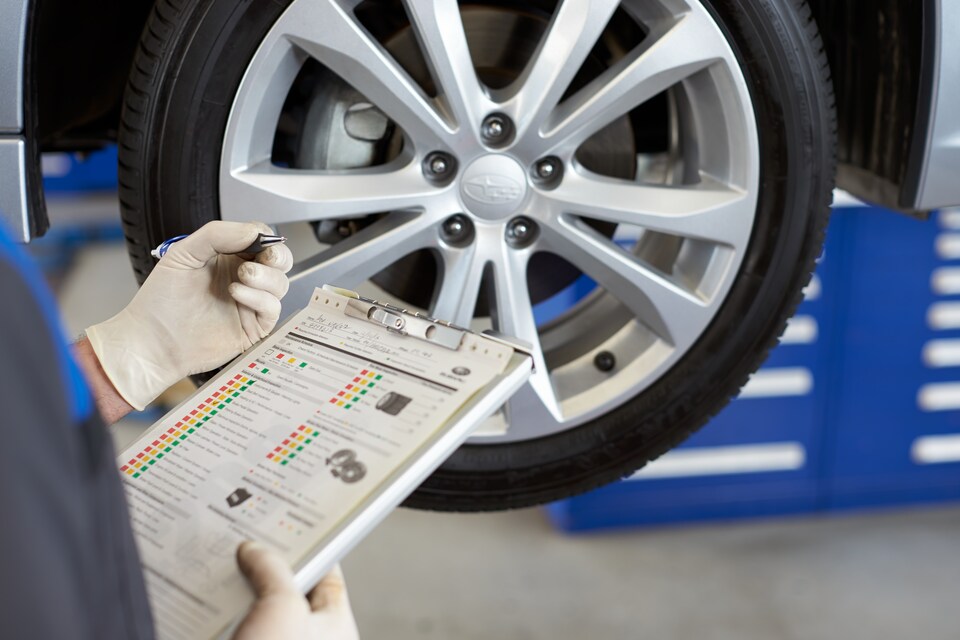 At our service center near South Park, we have the equipment and tools to perfectly align your vehicle's suspension, but you may not know the red flags that can be fixed with a wheel alignment. While indicators are sometimes more subtle than others, there are signs that you should pay attention to and schedule a wheel alignment as necessary.
Some of the indicators that reflect that you may need a wheel alignment include:
Vehicle Pulling: If your car is pulling to the left or right, your suspension may need correcting. This can also be seen if your steering wheel is off-center when driving straight.
Uneven Tread: You may notice that your tire tread has areas that are more worn than others.
Steering Wheel Vibrations: Vibrations in the steering wheel may be the result of a misaligned suspension.
Schedule a Wheel Alignment
If you're experiencing any of these issues, contact our service team to schedule a wheel alignment today. Our skilled Subaru service technicians are here to make maintaining your vehicle a breeze!
Make an Inquiry