Brake Service and Repair Available near Pittsburgh at Bowser Subaru
Brakes are an essential component of your vehicle. Without routine brakes service and repair, drivers are putting themselves at risk and have worse performance. At Bowser Subaru in Pleasant Hills, we serve Clairton and beyond by providing high-quality brake service, genuine Subaru parts, and Subaru-certified technicians.
Learn more about brake service and why so many from the West Mifflin area choose us.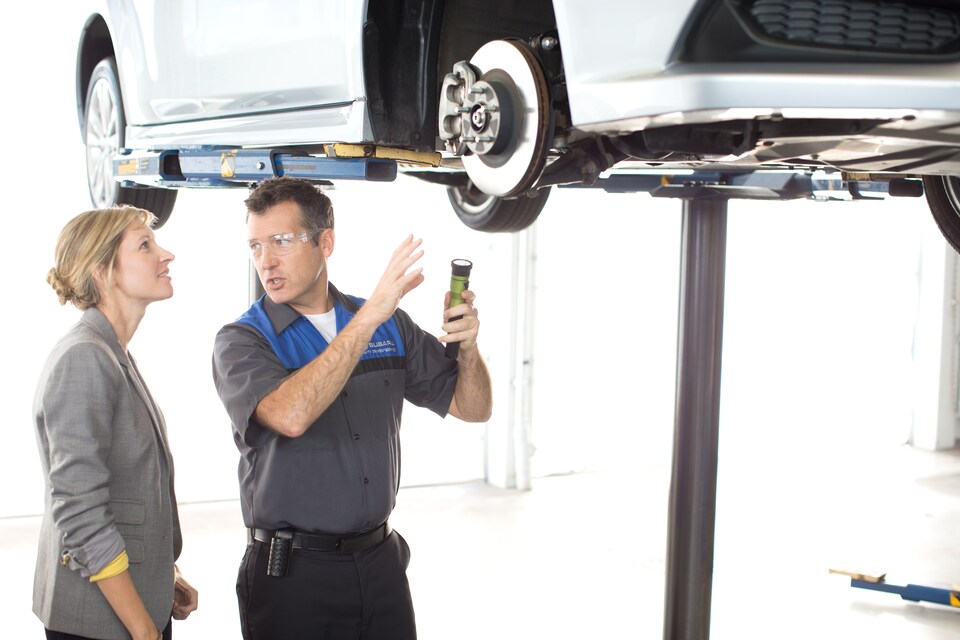 Common Indicators That Your Brakes Need Service
Well-maintained brakes make all the difference for the stopping distances and confidence of drivers in the Elizabeth, PA, area and beyond. Our service team can check everything from brake pads brake fluid to ensure that your brakes are functioning at their best. Some of the red flags that indicate it may be time for brake service include:
Squealing or scraping noises when braking
Spongy braking or long pedal travel distance
Decreased stopping power
If you are experiencing any of these issues, schedule brake service with us immediately.
How Often Should My Brakes Be Inspected?
Brakes should be inspected every 12,000 miles or so. We recommend South Park drivers consult their owner's manuals to determine the best maintenance schedule for their vehicles. When it's time for your brakes service, our service team will check every facet of your brakes and braking system to provide the peace of mind that you need.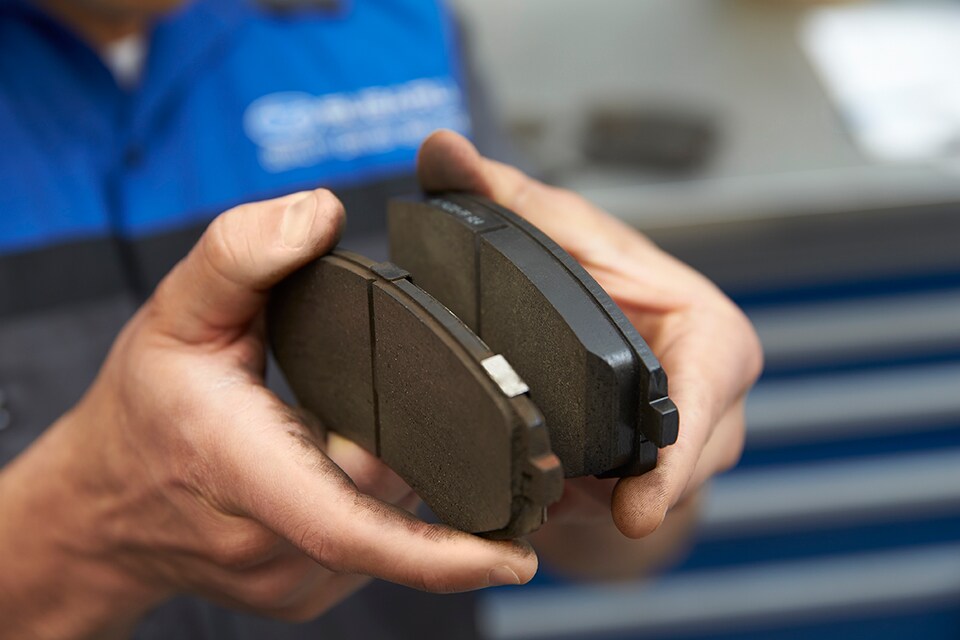 Why Choose Bowser Subaru for Brake Repairs?
When you choose us, you can count on a state-of-the-art facility, specialized equipment, and a team of dedicated Subaru technicians. We have access to high-quality Subaru parts that will provide the reliability that you need and fit your vehicle perfectly. We carry high-quality brake pads, rotors, and even brake exchanges to make sure that your brakes are working correctly.
Schedule brake service and repair at Bowser Subaru today to have all your brake needs met!
Why Are Wheel Alignments Important?
Wheel alignments ensure that your vehicle's suspension is tuned correctly so that all four wheels are making even contact with the road. Putting off wheel alignments can lead to uneven tire wear and worse fuel economy. Without wheel alignments, drivers in the Elizabeth, PA, area will experience worse handling, which is inconvenient at best and dangerous at worse.
Make an Inquiry