Undercoating Rustproofing Services Offered at Bowser Subaru in Pleasant Hills, PA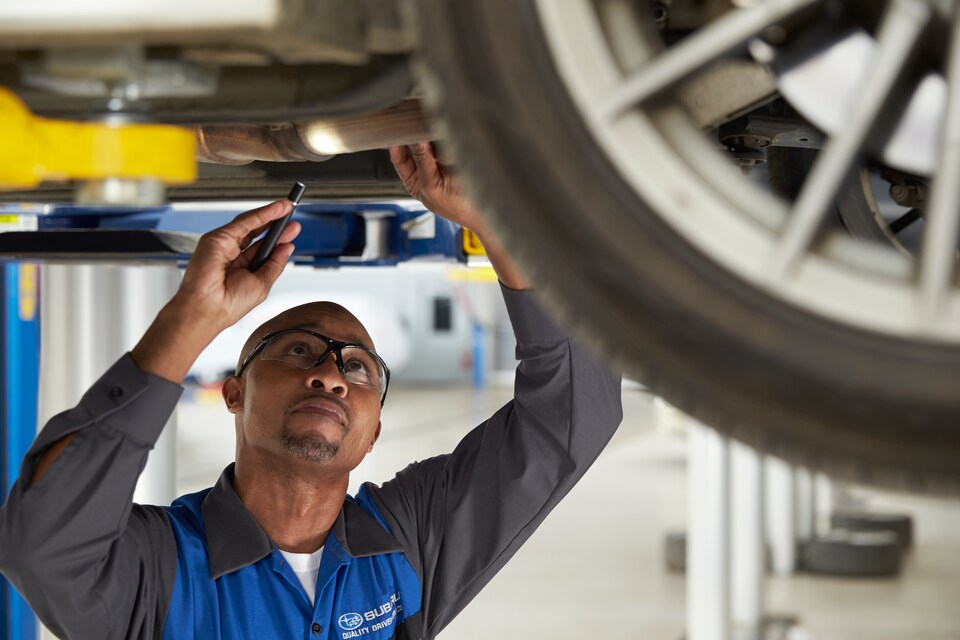 Among the many maintenance options our service department provides Pittsburgh area drivers, we offer undercoating and rustproofing services to keep your car looking its best. Our technicians use Resist All products to help protect your car's exterior and interior.
We know that salty winter roads around Pittsburgh and Pleasant Hills pose a threat to your vehicle's long term health, and undercoating can go a long way to help protect your vehicle's frame from developing rust spots. Best of all, in addition to helping rustproof your car's exterior, our Resist All protective coatings can also provide aesthetic protection to prevent weather-induced fading to keep your Subaru looking glossy and new. While rusting due to wear & debris are on PA driver's minds each winter, our protective services have benefits for all seasons by protecting against abrasives like tree sap and bird droppings as well. This service is a must for anyone who wants the highest level of care for your vehicle, so you can get the most out of every mile and keep your car running for the long haul.
We service all makes and models for rustproofing and undercoating, and use trusted Resist All brand name products. While some repair shops may outsource this type of service, at Bowser Subaru everything is taken care of on site by our skilled technicians, and can generally be completed in a day. The simple steps for you to get undercoating to fend off rust from your vehicle is vital for drivers in our area because we know how Pittsburgh winters can be with snow and salt on the roads for months of the year.
Exterior Undercoating and Paint Protective Services
When you choose exterior coverage we're coating everything from the spoilers, bumpers, trim areas, hinges, headlight lenses and side-view mirrors. These all are covered by warranty against the likes of weather-induced fading or loss of gloss, along with oxidation, hard water etching, water spotting, industrial fallout, bird droppings, insects, tree sap, road salt, de-icers, acid rain, brake dust and more. Getting that coat keeps the shine of your current vehicle intact, which gives you plenty of confidence while driving.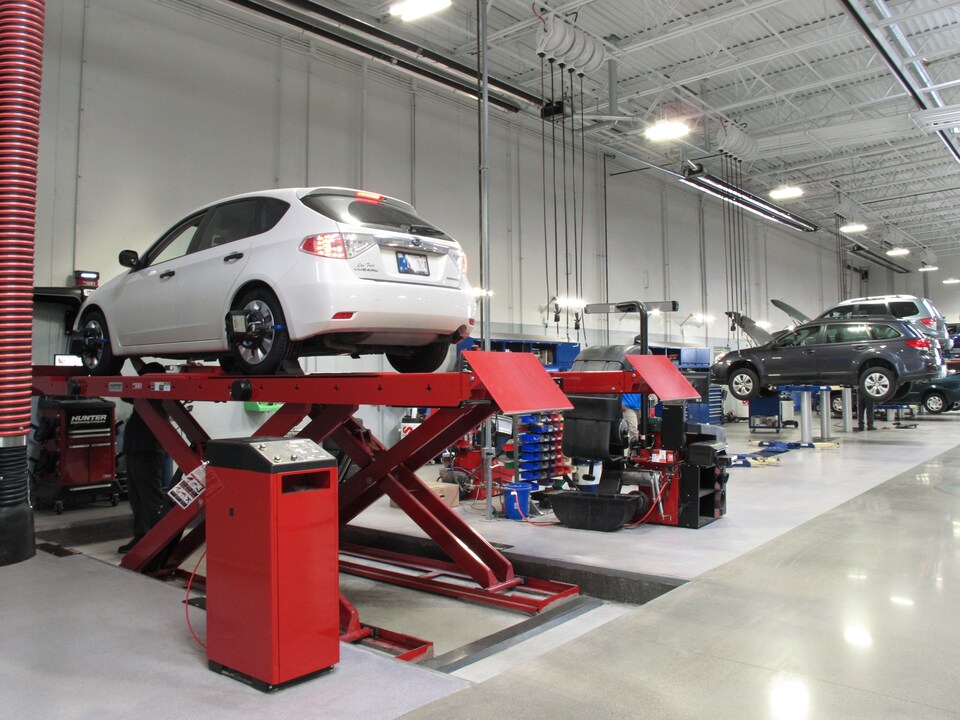 Interior Vehicle Protection
We cover the interior of your vehicle as well for protection to keep things pristine inside too. This includes treating surfaces in the cabin like floor mats and the dashboard, as well as your seats and stitching so they don't fade or stain on the inside.
Find Coverage Options in Pittsburgh Area
We also have you covered with additional coverage options to protect your car's leather and vinyl surfaces against weather & UV related weakening, along with rips and tears less than an inch, and can treat against odors inside your vehicle too. Be sure to contact our service team for a consultation on what services you'd like to take advantage of.
Learn More About Our Rustproofing and Undercoating Today
At Bowser Subaru, you can easily set up an appointment here in our Pleasant Hills location to have your vehicle rustproofed and get undercoating services to help protect your car both inside and out. We will work on all makes and models and look forward to hearing from you when you arrange a time based on our openings that works for your schedule soon!