The 2022 Subaru Love Promise Customer and Community Commitment Award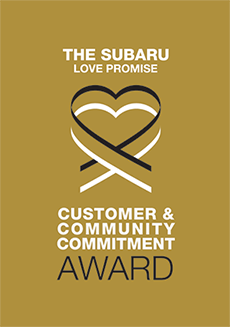 We've been nationally recognized for our dedication to our customers, our community, and the Subaru Love Promise.
We're honored to receive the 2022 Subaru Love Promise Customer and Community Commitment Award. This award nationally recognizes elite Subaru retailers who provide an exceptional customer experience at every interaction with Subaru. These retailers have also demonstrated an outstanding commitment to supporting passions and causes in their local communities in important areas such as the environment, community, health, education, and pets.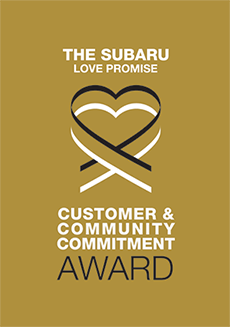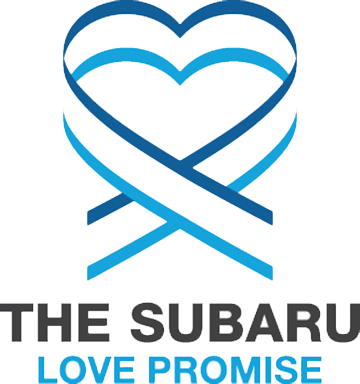 What is the Subaru Love Promise?
Subaru and our retailers believe in making the world a better place and the Subaru Love Promise is our vision of respecting all people. This is our commitment to show love and respect to our customers and to work to make a positive impact in the world.
How is Bowser Subaru dedicated locally to the Love Promise?
At Bowser Subaru, our Love Promise to the Pittsburgh area can be seen in our partnerships with local nonprofits and charities. We're grateful for the opportunity, not only to be a part of the Pittsburgh community, but to serve it as well.
Thomas Jefferson School District, West Mifflin School District
Greater Pittsburgh Community Food Bank, Vitalant
Leukemia & Lymphoma Society, Stanley M. Marks Research Fund
Love Promise Stories from Bowser Subaru
Subaru and Bowser Subaru believe in making a positive impact on the communities in which we live and work. We uphold that belief through our Love Promise Community Commitment. Every month, we select inspiring stories from customers and partners from around our area who strive to support our collective commitment and feature them here
Bowser Subaru Helps Local Cancer Patients - Heather P
Bowser Subaru's partnership with the Dr. Marks Blood Cancer Research Fund allows for continued research to help blood cancer patients here in Pittsburgh and beyond. Patients like Cathy Doyle. On any given day, you will find Cathy Doyle happily playing with and caring for her four grandchildren. Her entire family, which includes her two children, their spouses, her husband and her nine brothers and sisters are extremely close and most live nearby right in the Pittsburgh region. That family rallied around Cathy when four years ago, she was fighting for her life following a diagnosis of Acute Myeloid Leukemia (AML), a rare type of blood cancer that forms in the bone marrow and rapidly progresses. Unfortunately, Cathy was no stranger to cancer – she had already overcome ovarian cancer a few years earlier. With this diagnosis, her Hillman oncologist/hematologist, Dr. Annie Im, recommended she undergo an allogeneic stem team cell transplant, which requires a stem cell donor who is a close genetic match. Patients sometimes struggle to find donors, but since Cathy came from a large family, she had choices. Every single one of her family members volunteered to be tested and two brothers were 100% matches. It was her younger brother, Michael Ragan, who was a full match and became her donor. Ragan never hesitated. The transplant was not easy, but it worked. Cathy spent a month at UPMC Shadyside receiving high doses of chemotherapy to kill the cancer cells and another month following a stem cell transplant, which replaces the destroyed stem cells in the bone marrow. Despite the stem cell match, stem cell transplants can also have complications, one of which is called graft-versus-host disease or GVHD. GVHD occurs when the donor's T cells inadvertently attack the patient's healthy cells. It can be mild, moderate, or severe – and in some cases, life-threatening. Preventing GVHD is a focus of UPMC Hillman Cancer Center researcher, Dr. Warren Shlomchik, and Cathy was the first person at UPMC selected for his clinical trial. The initial trial was so successful in reducing the risk of GVHD and in preventing cancer recurrence, that the trial has been expanded to a multicenter, national trial.Cathy frequently calls herself blessed and lucky. She does not complain. She believes she was blessed to find Dr. Im and her oncology team, to be the first person in a new clinical trial at UPMC Hillman Cancer Center, and blessed for the wonderful nurses and a loving family who cared for her. "She is one of a kind," Dr. Im said. "She never once said 'why me?' She approached every treatment with a positive, faithful, hopeful, and gracious spirit." Today, Cathy helps other patients by talking with them about her clinical trial and her experiences. She keeps in contact with many of the nurses who cared for her and she is enjoying her life while running after her four grandchildren.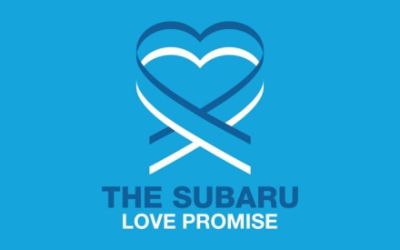 ---
Increasing literacy and STEM for students - Noelle H
Clara Barton's partnership with Bowser Subaru for the Subaru Loves Learning program is so appreciated by our school, its teachers and students. The $10,000 contribution as part of the AdoptAClassroom.org program will be utilized to purchase personal reading books for students to be used in the school's bookworm vending machine. Students will be provided opportunities throughout the year to be rewarded with their own book. In addition, we'll be able to provide our three STEM teachers the ability to select engaging, hands-on materials to enhance our steam lab and to assist students in acquiring skills in STEM. With all of this, our school will increase literacy and help to expand our STEM curriculum now and in the future.
---
Bowser Subaru Blood Drive - Tina C
Recruiting for summer blood drives is always a challenge. This year has been particularly challenging, with many people enjoying the relaxed COVID restrictions. While our sign ups have decreased, we have seen an increase in the demand. Many patients delayed necessary care during COVID and are now in need of more critical care, many requiring transfusions. Hospitals have also seen an increase in trauma patients, placing an increased demand on the already fragile blood supply. The amazing team at Bowser Subaru really stepped up to the plate this summer, allowing us to use their space for a blood drive. The staff were amazingly warm & welcome, helping The Red Cross collect 31 units. Many of the donors were first time donors to The Red Cross. This blood drive will have a huge impact on the community. Since every unit collected helps to save up to 31 lives, Bowser Subaru potentially helped 93 patients. I know that we have something special to build on and cannot wait for our next collaboration with Bowser Subaru.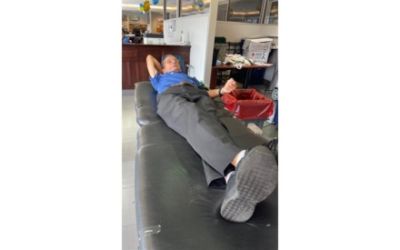 ---
Food Bank - McKeesport Food Distribution - Michelle M
On May 15, 2021, Bowser Subaru, along with other Subaru retailers, volunteered at Greater Pittsburgh Community Food Bank's drive-up food distribution in McKeesport. Their support of the Food Bank's mission and service allows us to provide access to healthy, nutritious food to families and individuals across Southwestern Pennsylvania. Drive-up distributions occur all over the greater Pittsburgh area and provide each family with 30 to 50 pounds of food. Every car the volunteers served represented one or more families from the McKeesport area who may rely on this monthly distribution for food support. Subaru helped serve 165 cars, who picked up 360 shares of food. In total, volunteers distributed 11,000 pounds of food. It is thanks to your efforts that we are able to continue to meet the need of individuals in McKeesport and surrounding areas who need food assistance.
---
Helping Domestic Violence Victims - Danielle G
Bowser Subaru teamed up with Center for Victims (CV) to provide blankets to the women and children staying in CV's emergency domestic violence shelter. Guests in shelter stay up to 30 days before transitioning to their new housing. While transitioning out of shelter, guests are now given one of these beautiful new blankets provided by Bowser Subaru. Something simple as a blanket not only keeps us warm throughout the cold Pittsburgh winters, but symbolizes a sense of security. Guests who may have left everything behind to start a violence-free life – can start with a new blanket to call their own, keeping them warm and comfortable. Thank you Bowser Subaru for providing warmth, comfort, and love.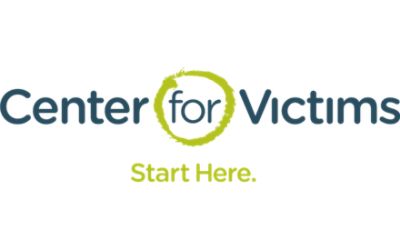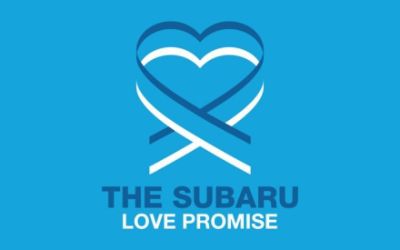 ---
Community Support for Youth Athletics - Bobbi G
Charleroi Youth Wrestling is a local youth organization that seeks to foster a love of wrestling in our community. Beyond the fundamentals of wrestling, it also instills a sense of discipline and dedication to the young boys and girls in our community. Because we are independent of the school district, we are self-funded and rely heavily on donations from local organizations, such as Bowser, as well as support from wrestling families. Without that support, both financial and volunteer efforts, we would not be able to continue as an organization. For the last two years, the Bowser organization has generously donated to our organization. Their donations, which were used as part of tournament raffles, enabled us to purchase new singlets for our wrestlers, host two home tournaments, as well as to expand our program thereby opening up the enrollment to more local children. Thank you to the Bowser family and organization for your continued support of youth athletics!
---
Blinded by Love - Penn - Katelynn J
Penn came to Wayward Whiskers in May 2020 after being found in a local neighborhood. He was brought to our organization by a kind police officer who wanted a better life for Penn. Upon arrival, it was clearly obvious, four week old, Penn was very sick with both a respiratory and eye infection, along with ringworm. Due to his age and illness, Penn required force feedings every 3-4 hours along with daily medications and biweekly baths for ringworm. It was a rough beginning, but with time, Penn was able to get stronger to overcome his medical obstacles. Eventually his ringworm cleared up and his eye and respiratory infections got better. Unfortunately though, Penn lost his vision due to severity of his eye infection. Although he may be blind, that doesn't stop him. He's now a happy, healthy kitten who loves to play and cause trouble. His new adopters report that they are beyond thrilled to have Penn apart of their family.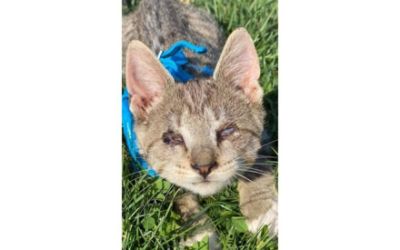 ---
Bowser Subaru Helps Fund Critical Research - Heather K
The Stanley M. Marks Blood Cancer Research Fund has been a proud partner of Bowser Subaru for four years and during that time we have been honored to be a part of the Share the Love campaign. Funds raised and provided by Share the Love directly impact patients and cancer research scientists at UPMC Hillman Cancer Center and the network of nearly 80 UPMC Hillman Cancer Centers in western PA, southern NY, eastern Ohio and western Maryland. The Stanley M. Marks Blood Cancer Research Fund provides critical funding to support highly innovative research at UPMC Hillman Cancer Center, the only NCI-designated Comprehensive Cancer Center in western PA. The research scientists and oncology physicians are both located in the UPMC Hillman Cancer Center in Shadyside which allows for face-to-face collaboration on the latest treatments and clinical trials for patients we are treating. The generous support of Bowser Subaru has helped some of the young cancer research scientists receive funds for their studies. Without the science and their discoveries, we could not continue to develop new and effective therapies for patients will all types of cancer.
---
Bowser Subaru Team Lights the Night - Megan E
Employees from Bowser Subaru participate in the annual Leukemia Lymphoma Society Light the Night Walk. With employees from service, sales, administration and more; we came together to support not only members of our own team who are cancer survivors but all those in our area who have been impacted by these diseases. We are proud to help support an organization such as LLS as they strive to provide support, research and more to those in our area in the quest to end cancer.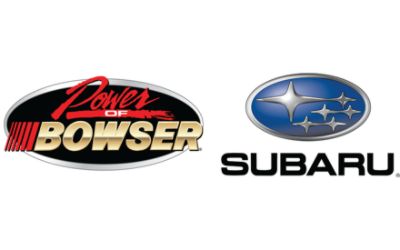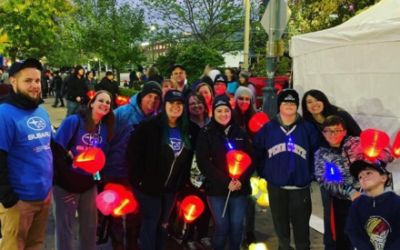 ---
Bowser Donations Help Hillman Cancer Patients - Breanna S
Bowser Subaru and The Leukemia & Lymphoma Society (LLS) recently teamed up for the fourth time to spread love, hope and warmth to cancer patients and their families at the UPMC Hillman Cancer Center. During the month of June, customers and employees at Bowser Subaru were invited to create "care cards" – whether heartfelt, handwritten notes or drawings of uplifting images like smiles, hearts, and superheroes – for cancer patients. On July 16, Bowser Subaru packed up these encouraging messages and delivered them along with 80 blankets and 30 arts and crafts kits to UPMC Hillman Cancer Center. Air-conditioned treatment facilities can feel incredibly cold to patients, so many hospitals rely on donations of blankets like these to keep their patients warm and comfortable. The arts and crafts kits are packed full of Crayola products, which will help children who accompany a loved one to treatment feel more at ease. One of the patients watches her granddaughter several days a week, and was so excited to receive a craft kit because she knew her granddaughter would love it. About a dozen patients received their blanket, craft kit, and care card that day, while the rest of the items will be distributed to additional patients in the days and weeks to come. Patients and staff alike greatly appreciated the donation. Dr. Stanley Marks, Chairman of the UPMC Hillman Cancer Center and a past president of our LLS chapter, and UPMC Hillman COO Stephanie Dutton made time out of their busy schedules to personally thank Megan Erny from Bowser Subaru. LLS is grateful to Bowser Subaru's management, staff and customers for giving their time and resources so generously to cancer patients at UPMC Hillman Cancer Center, and throughout the Pittsburgh community. Thank you for supporting our mission to cure blood cancers and to improve the lives of patients and their families.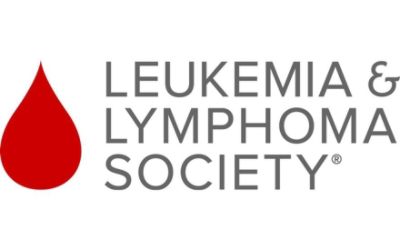 ---