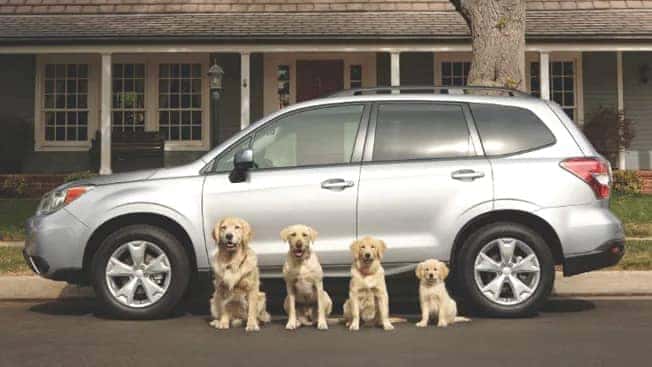 Pet-Friendly Accessories for Your Subaru
Here at Bowser Subaru, we know that your pets are a part of your family and Subaru has the accessories to help keep them safe and comfortable no matter where the road takes you. You'll find collapsible pet kennels, pet carriers and beds, protective covers for your Subaru and even pet harnesses.
Shop Subaru Pet-Friendly Accessories below!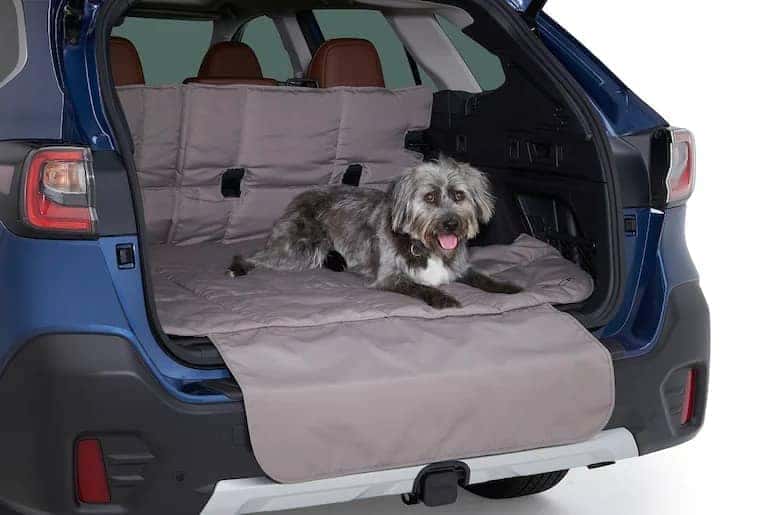 Subaru Pet Accessories for Sale Near Pittsburgh
Subaru is a brand that loves pets and pet owners! So man of our guests love to share their stories about traveling in their Subaru with their furry friends in tow. To make the journey safer, easier, and more comfortable for your pets, the brand makes plenty of pet-friendly accessories and gear which you can purchase right here at Bowser Subaru. Order new pet accessories online and pick them up here at our Pleasant Hills, PA Subaru dealership near Pittsburgh.
Seat Covers & Padded Cargo Liners
When taking on a long road trip with your pets, the right gear is essential in ensuring their comfort and safety. Our dealership carries seat and cargo area protectors to keep the upholstery free of scratches, hair, and life's little messes.
Subaru Pet Carriers & Water Dishes
You should also check out Subaru Sleepypod pet accessories like pet carriers and mobile pet beds, and give your furry friends a chance to relax on your next big road trip. You will find mobile food and water dishes are also available.
Pet Ramps & Harness Options From Subaru
Sometimes, you may only need accessories for shorter-distance travels with you pet. Nobody likes going on a trip to the vet, but with a Subaru pet harness, you can "buckle up" your pets to keep them safe and protect your seatbelts as well. If you have an older dog in need of some assistance, we have pet access ramps to help them safely and comfortably enter the Subaru hatch.
Subaru "Pet Lover" Apparel
Even if you're just looking for some gear to show off your love of pets, we have what you need! You will find specialized Subaru "Pet Lover" license plates and other types of merch available for order through our Subaru parts and accessories store.
Order Your Pet Gear Today with Bowser Subaru
We invite you to visit Bowser Subaru today to check out all of the pet-friendly accessories we have in stock. Keep your four-legged friends safe and comfortable in your Subaru and visit our dealership near Pittsburgh today. We hope to see you soon!